VELOCIDAD ABSURDA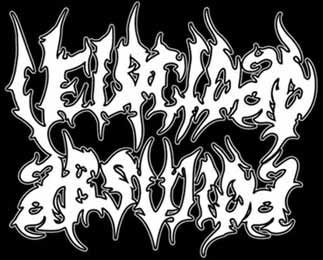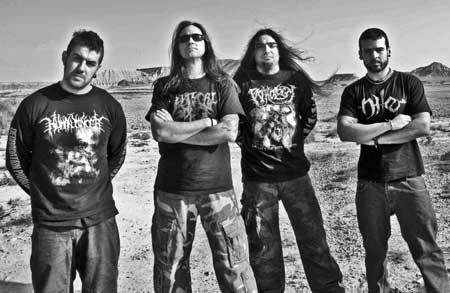 CONTACTO | CONTACT
País | Country: ESPAÑA | SPAIN

Estatus | Status: ACTIVO
Fecha de registro | Register date: 2002-07-25
Última actualización | Last update: =2012-07-22
velocidadabsurda@ono.com WWW


LINE-UP
Angel
Tito
Jesús
Jorge
DISCOGRAFÍA | DISCOGRAPHY
2012 - Inexorably doomed to caclysm
2010 - Reborn for the extermination
2002 - Estigmas involutivos
2001 - Fisico Tortura Emocional

BIOGRAFÍA | BIOGRAPHY

BIOGRAPHY 2012


VELOCIDAD ABSURDA is a group of Brutal Death from the city of Zaragoza (Spain). The group was created in 1998 and remained active in its first stage and always with the same lineup until mid-2004.


During this first phase recorded two MCD. The first and self-produced in 2001, called "Fisico Tortura Emocional" and the second MCD "Estigmas Involutivos," in split with Kevlar Skin, edited by Hecatombe ...Records. In mid 2004 the group disbanded.


The second stage begins in mid 2008. With the departure of original drummer of the band, the group was restructured and one of the guitar becomes the new drummer. In mid 2010 they recorded their first LP "Reborn for the extermination", again edited by Hecatombe Records, which hits the streets in March 2011.


Currently are in promoting the new CD later this year and hope to record their new work should be released in January 2012. Meanwhile, a split 7 "with the band Himura, will be published later this year.


The band has released in May 2012 his new CD, called "Inexorably doomed to caclysm" released by Hecatombe records.



BANDAS | BANDS
NOTICIAS | NEWS